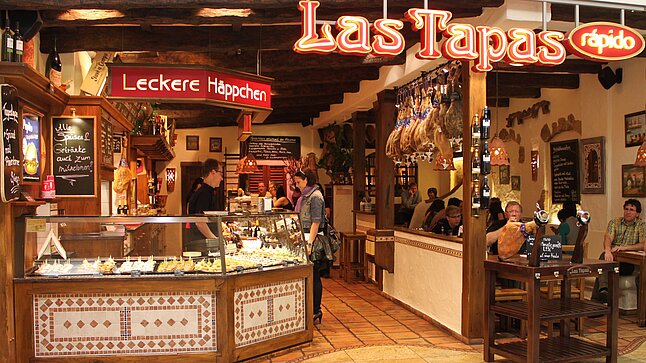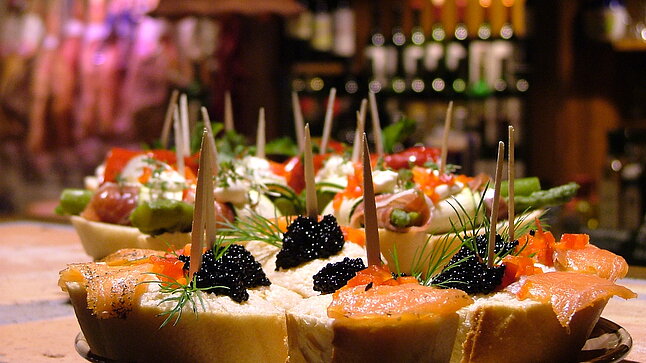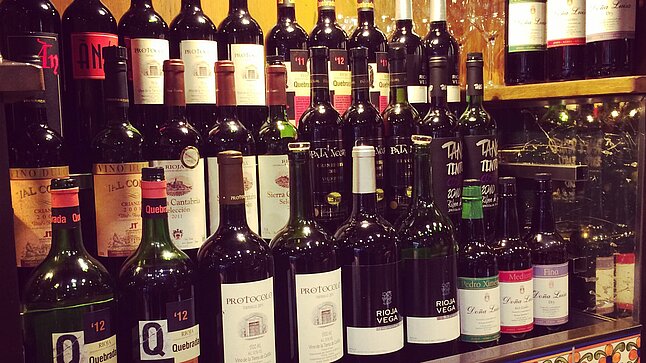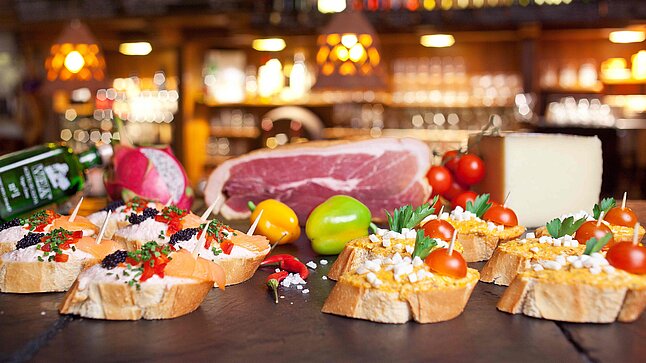 A touch of Spain in Dresden.
Inside the "Altmarkt-Galerie" Mall, is the exceptional Spanish Snack-Bar. Here, in a Mediterranean Flair,
you can find the singularity of Spain's fine delicious details.
Serrano and Ibérico Hams, olives, Manchego cheese, Andalusian aioli and much more. Just take a look in our glass cabinet and choose between our delicious Montaditos, Tapas or Salads. Enjoy our more than 30 wines, Cavas and Sherries, and if that is not enough, we also have a Menu with main courses, of course keeping the Spanish originality.
You're in a hurry, or just want to have a Spanish evening at home? No problem! Take our food and wines home with our "to go" special prices. More Delivery Service here.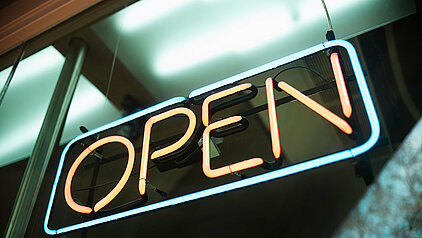 Opening Times & Directions
monday. - saturday.: 10.00 - 20.00 p.m.

Las Tapas rápido | Webergasse 1 | 01067 Dresden
Plan your journey now with Google-Maps.
Contact
Las Tapas rápido Altmarkt-Galerie
Webergasse 1 | 01067 Dresden
✆ phone +49 351 486 5905
E-Mail: rapido@las-tapas.de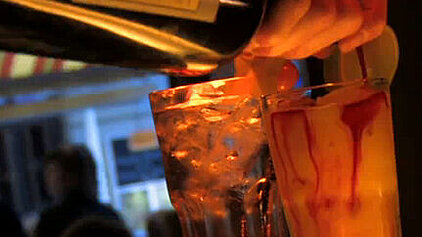 Food & Beverages
»Ever since modern man discovered the world while travelling, he brought back a special memory. The taste."
Excerpt from the menuof the Las Tapas rápido in the Altmarkt-Galerie Dresden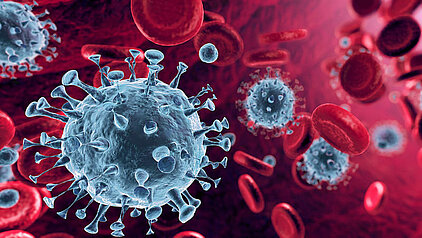 Covid-19 information
Las Tapasrápido Newsticker ...
With the regulation of April 2nd, 2022, all measures in connection with Covid-19 in the catering trade are no longer applicable.